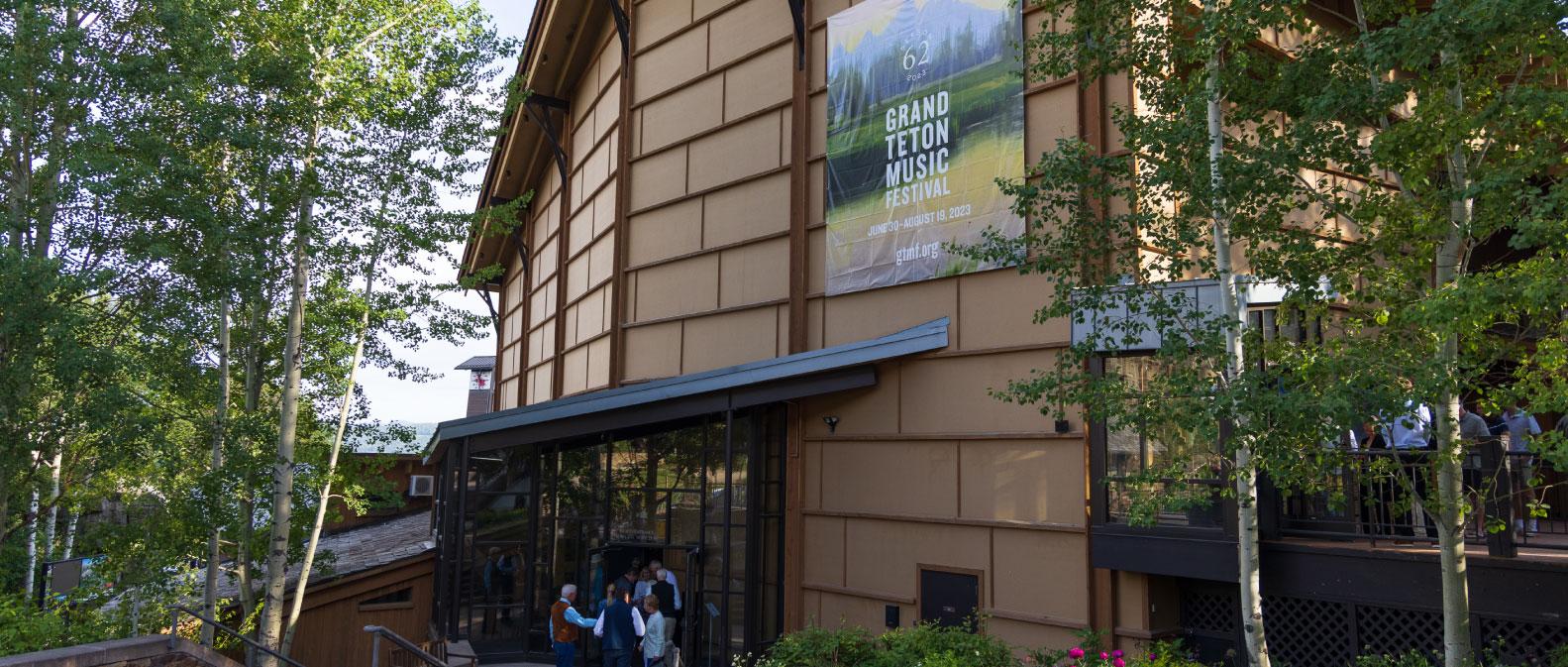 The Grand Teton Music Festival's mission to engage, entertain, educate and inspire through exhilarating musical experiences does not stop when the summer ends. As part of our commitment to share our passion for music, GTMF provides a variety of events and community programs throughout the year.
Join us at the Center for the Arts from December through June for six events, including a festive Holiday Concert, the return of Time for Three, and four Met Opera in HD rebroadcasts.
Tickets for year-round events are on sale now!
From now until the end of the year, you can have an even greater impact on the musicians and the music you love! 
Pearls by Shari will match up to $35,000 in new, increased, or additional gifts made to the Grand Teton Music Festival by December 31. There has never been a better time to deepen your support.
One of the best places to hear classical music in the summer.
– The Wall Street Journal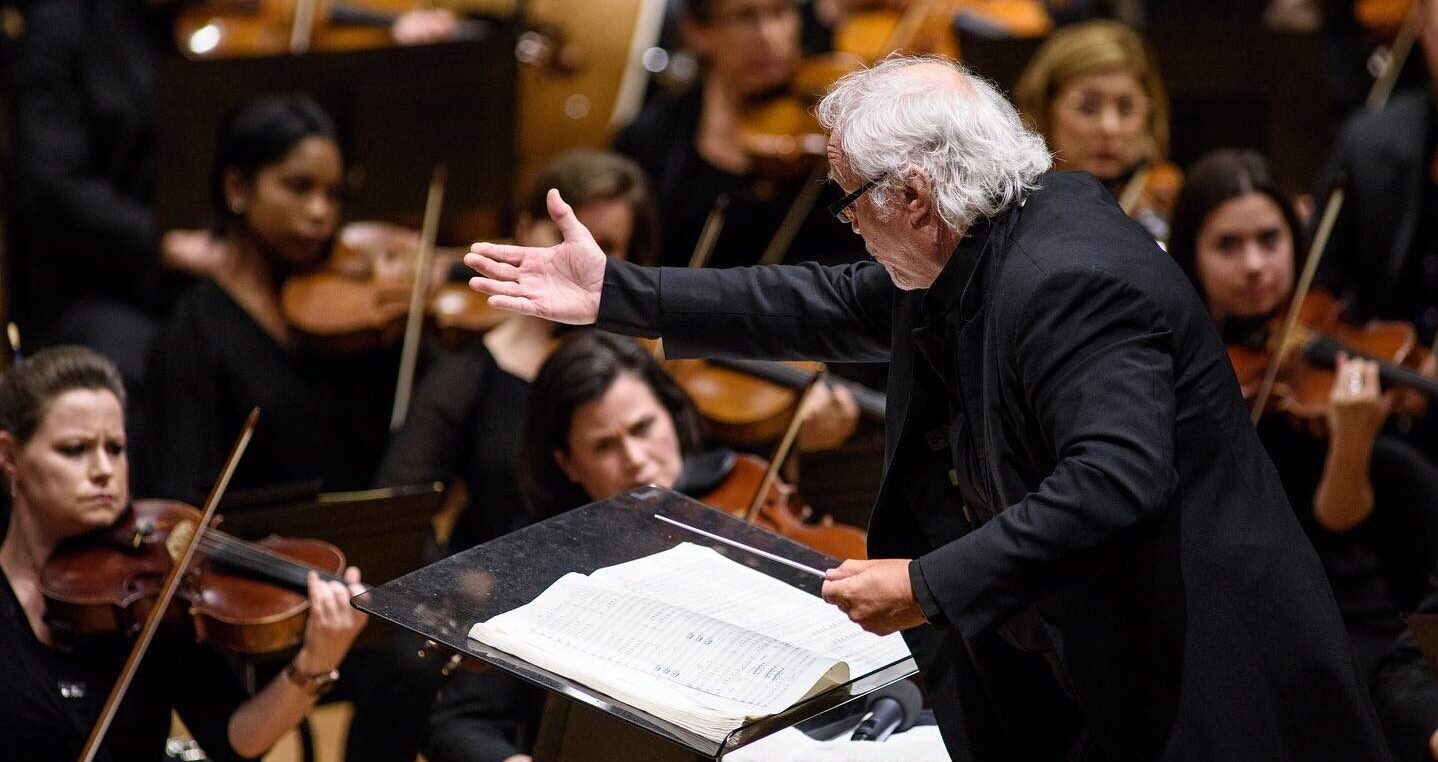 The setting is everything at this event, but with Donald Runnicles in charge, musical quality is assured.
– The New York Times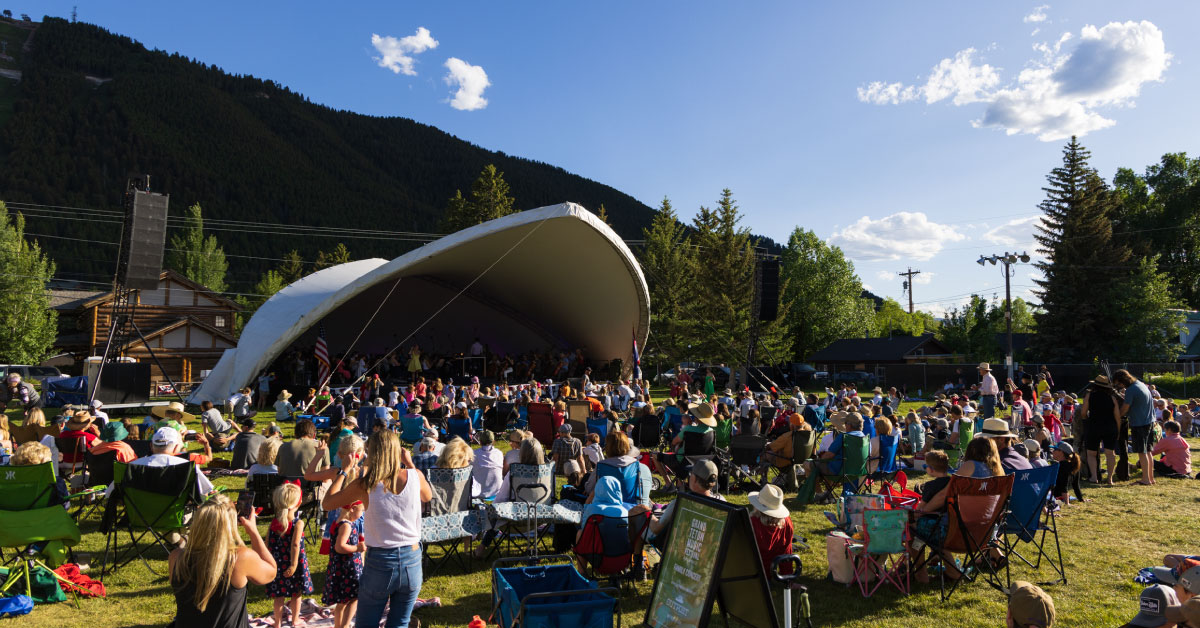 One of America's most impressive music festivals.
– BBC Music Magazine
Where some of the world's best musicians congregate and perform.
– The Economist 1843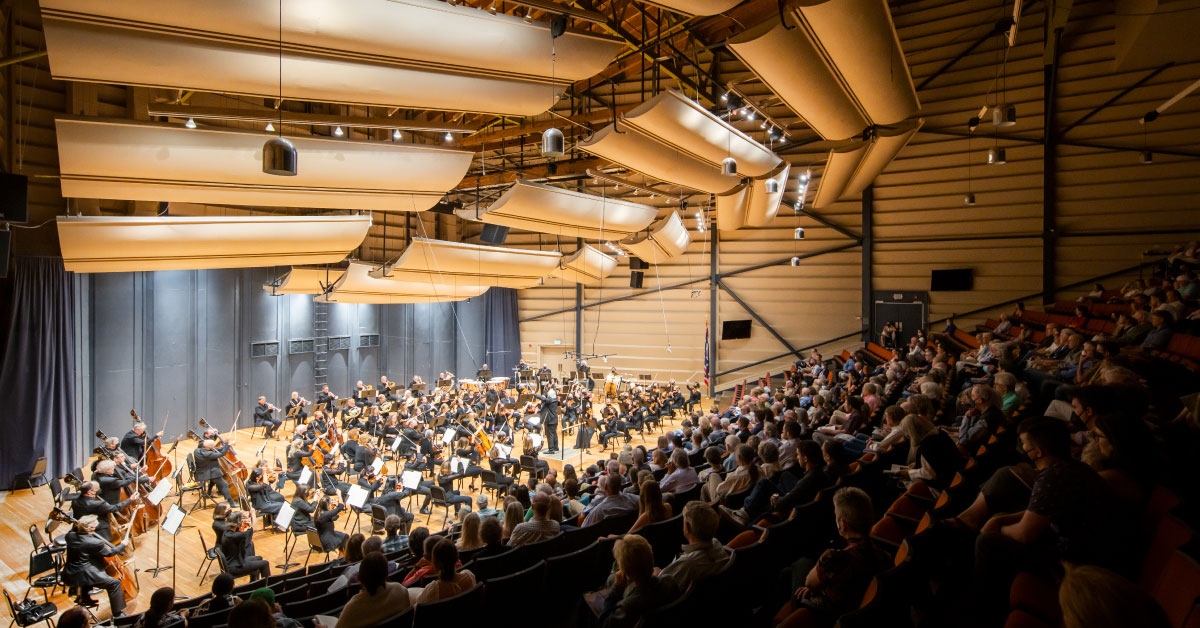 One of the top 10 classical music festivals in the US this summer.
– Financial Times
Upcoming Performances with Sir Donald Runnicles
The Metropolitan Opera
Richard Wagner's Tannhäuser
November 30-December 23, 2023
Sir Donald Runnicles, conductor
details & tickets
Following his heroic performance as Siegfried in the Met's 2019 Ring cycle, Austrian tenor Andreas Schager returns as the knight Tannhäuser in Wagner's ravishing opera of love, lust and redemption. Soprano Elza van den Heever is the virtuous princess Elisabeth, alongside mezzo-soprano Ekaterina Gubanova as the tempting goddess of love, Venus. Maestro Donald Runnicles takes the podium for Otto Schenk's classic production, which also features baritone Christian Gerhaher in his Met debut as Tannhäuser's companion knight Wolfram and bass Georg Zeppenfeld as Landgraf Hermann.
Cincinnati Symphony Orchestra
January 5-7, 2024
Sir Donald Runnicles, conductor
Daniil Trifonov, piano
details & tickets
BRAHMS  Piano Concerto No. 1
BRAHMS  Symphony No. 2
Utah Symphony
January 12 & 13, 2024
Sir Donald Runnicles, conductor
Stephen Hough, piano
details & tickets
ELGAR Cockaigne (In London Town)
STEPHEN HOUGH Piano Concerto (The World of Yesterday)
(World Premiere; Utah Symphony co-commission)
VAUGHAN WILLIAMS Symphony No. 5
Vision
GTMF's vision is to be among the finest music festivals in the world and a vital part of Jackson Hole's distinctive culture of excellence.
Mission
Our mission is to engage, entertain, educate and inspire our resident and seasonal communities through exhilarating musical experiences. We feature orchestral, chamber and solo performances of primarily classical music by world-class artists, and we foster a culture that draws outstanding musicians to Jackson Hole in support of this mission.